Wow, I really did have a good blog break didn't I? It wasn't intentional, just so many things going on that I have to literally stop and pull back now and again, I no longer wish to have a life that causes me to have an over loaded mind and an over flowing calendar. Family first then my home then the business. I guess I am very fortunate in being able to prioritise in that way but after 8 months of being homeless last year you learn a lot about yourself and you soon find a perspective in life that can be liberating.
So while I've been absent from here I have been very present in diy projects, sewing projects, gardening and other stuff…bit by bit I will start sharing…well soon as Kirsten gets home with her camera…mine has died!
Today though I want to share this with you….I totally love the idea…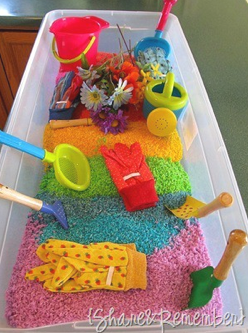 Click on the photo to visit My Pigeon Pair blog…you will be glad you did!


Let me know what you do to keep your kids entertained.
Debs